Keeping it Safe: Your Business, Your Clients' Data, and You
Date:
Thursday, October 12, 2023
Location:
Depot Restaurant and Via Zoom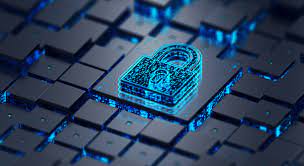 In today's interconnected digital landscape, safeguarding client data is of paramount importance. This presentation on Cyber Security and Protecting Client Data covers key aspects of defending against evolving cyber threats. You'll learn about essential business applications – what you need and don't need. Topics include understanding the current threat landscape, data classification, access control, encryption, security policies, incident response planning, compliance with regulations, third-party risk management, monitoring and threat detection, and emerging technologies.
About Our Speaker:
Mark Mina is the founder and president of EZ Tek Support, a company dedicated to providing top-notch IT support and cybersecurity services. With over a decade of experience providing operational leadership in the legal sector, coupled with extensive knowledge in technology solutions for small and mid-sized businesses, Mark has become a trusted ally for law firms, small enterprises, entrepreneurs, and startups alike.
He is an active member of associations such as the Consumer Attorneys of Los Angeles (CAALA), Orange County Trial Lawyers Association (OCTLA) and is a JHQ Partner. He is also a Board Member at the Long Beach Chamber of Commerce/Long Beach Young Professionals and an Executive Committee Member of ProVisors. Through his extensive expertise and active engagement, Mark Mina is a driving force in shaping the landscape of IT support and cybersecurity for businesses across various sectors.
Outside of work, Mark enjoys spending time with his wife, three children, and two dogs.